If you're traveling this week – good luck!
By the numbers
Busiest travel days of the Thanksgiving season, ranked by projected passengers on U.S. airlines:
Nov. 24: 1.88 million.
Nov. 25: 2.18 million.
Nov. 26: 2.27 million.
Nov. 27: 1.36 million.
Nov. 28: 1.63 million.
Nov. 29: 2.23 million.
Nov. 30: 2.61 million.
Dec. 1: 2.41 million.
Dec. 2: 2.01 million.
Source: Airlines for America.
It goes without saying; get to the airport early, don't plan on parking being available, have a back up plan.
Expect 100% full flights. Watch the weather if you connect.
Full flights mean cancellations could cause problems, as there's nowhere to put cancelled passengers.
Delays, cancellations and baggage problems should be covered by
your airline. All airlines must post their Contract of Carriage on
their website.
Rising Airport Congestion Creating Thanksgiving-Like Conditions Year-Round at Airports, Study Finds
Twenty-six airports will
reach Thanksgiving-like levels of congestion on a daily basis much
sooner than expected unless the U.S. Congress acts to support
infrastructure investment, the U.S. Travel Association claimed in a
study released last Tuesday.
Of the nation's top 30 airports, all will have at least one day a week where "it feels like the Wednesday
before Thanksgiving" by 2020. Two airports, Midway (MDW) and McCarran
International (LAS), will feel that way every day by 2015.
"The
point of doing this is to demonstrate to our political leaders the
urgent need for action," Dow says. "Our infrastructure has been losing
ground as the rest of the world has been improving in past decades."
The latest data builds on
last year's Thanksgiving in the Skies study, which measured how soon the
average day at U.S. airports would resemble the Wednesday before Thanksgiving, notoriously one of the most strenuous air travel days of the year.
This year's data shows that
13 of 30 airports surveyed are already experiencing Thanksgiving-like
congestion levels at least one day a week. Twenty airports will reach
such congestion levels two days a week within five years.
In the next 10 years, air
travel is forecast to grow from 826 million to almost 950 million
enplanements per year globally, Federal Aviation Administration data
shows. In the U.S., travel growth has the potential to add billions of
dollars in travel spending and support more than a million new jobs, the
U.S. Travel Association says.
Separate research published
by U.S. Travel found that Americans are actively avoiding taking trips
because of flying hassles. Air travel problems because of poor
infrastructure, caused U.S. consumers to skip 38 million trips in 2013,
costing the economy $35.7 billion.
Thanks, FAs!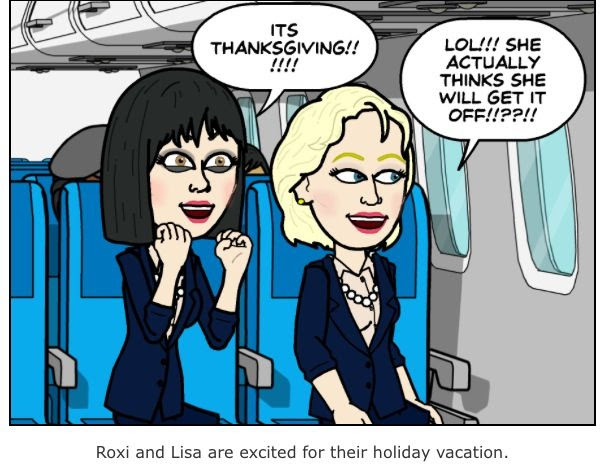 Pinterest
This Thanksgiving many airline crew members
will be away from home. They're working while many of us will be with
our family and friends.
Some airlines do not pay them holiday
pay, especially the regional or commuter jet crews. United's legacy
Continental flight attendants also get no holiday pay for any holiday.
So please be nice to your flight crews, without them you wouldn't be able to fly.
A simple thank you will brighten their day.
More Delta Cuts In Memphis
In past mergers, airlines have promised not to close hubs, yet go ahead and
cut service
anyway.
Memphis is no different. When Delta sought to win
regulatory approval to merge with Northwest, it promised that Memphis
airport – which it inherited in the merger – would not suffer service
cutbacks.
Last week, Delta informed the Memphis-Shelby County Airport Authority that effective Jan. 5, 2015,
the airline will cease nonstop flights to Pittsburgh International
Airport, New Orleans Louis Armstrong International Airport and
Dallas/Fort Worth International Airport. In addition, Delta will cease
its nonstop flight to Ronald Reagan Washington National Airport in
April.
Delta reports that 84 of its Memphis employees will be affected by the reductions.
In addition, Frontier Airlines, which only began serving Memphis in October, is cutting all non-stop flights to Dallas/Fort Worth starting January 7th because the flights are not meeting company expectations.
Dan
P., FlyersRights member, commented, "Flights to Memphis cut? Just ship
yourself FedEx. They probably have more flights there than all airlines
combined."
Busy Week For FlyersRights!
Last week FlyersRights president, Paul Hudson, along with our new staff attorney, Richard Baxley met with DOT officials in the Aviation Enforcement and Proceedings department.
Top of the agenda was our
Airline Passenger Bill of Rights 2.0
, collusion and cartel behavior from airlines, the changed definition of
force majeure
being used in some carriage contracts, shrinking seat sizes, ancillary fees,
Tarmac delay rule enforcement, the need for a DOT complaint hotline and much more.
Mr. Hudson also met with Colorado Senator Michael Bennet's DC staff re. possible sponsorship of the bill.
FlyersRights
has met with hundreds of Congressmembers and Senators over the past
several months, to press for the need for the passenger rights 2.0 bill.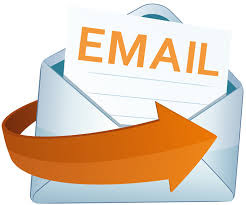 Your Letters
Dear FlyersRights:
So what exactly is the point of Flyers Rights these days?
Every week is the same with the "newsletter" — more mindless bitching,
seeming to imply that planes should fly only 50% full (as this was
apparently the historical average, never mind that it drove the airlines
to bankruptcy), and the airlines should basically not care about their
shareholders.


Hate
to tell you, but they are public companies, and they have an obligation
to their shareholders. And no, I do not own any airline stocks. But I
do recognize that they are a business, and as such, they are going to
maximize their profits — that is how capitalism works. Back to my
original point — what is the point of this organization?
Our objective is to pass the Airline Passenger Bill of Rights 2.0. We think government can do better. We think airlines can do better.
Call it criticism or call it FlyersRights embracing our duty to the flying public. Yes, we rail on about corporate responsibility. But don't air passengers deserve consumer protection and fair treatment in the marketplace?
No other Passenger group publishes a weekly newsletter, provides a free hotline and has a staffed office in DC.
Airlines spend millions to influence government the way founder Kate Hanni did at great personal sacrifice with other volunteers for Flyersrights.org.
We were able to accomplish much through massive public pressure on government due to the airlines' outrageous abuses holding passengers up to 10 hours in tarmac confinements.
airlines have every opportunity to be profitable -and clearly are today- but when they use government to gain monopoly like power, intimidate regulators, get the courts to exempt them from all state and most federal consumer protection laws, deceive consumers, and buy off Congress with political contributions that come from airfares, something is rotten and has to change.
Just look at the
steady unbundling of basic services in favor of a pay-as-you-go model
that has exploited consumers. People are paying more for less, and
getting poorer service as well.
Also,
factor in that most fees are hidden until customers begin the booking
process, and purchasing airfare ends up like the world's biggest
bait-and-switch scheme. Through it all, the airlines' stance on has
been: Too bad.
Fee hikes are not well-publicized, and are often unceremoniously buried in benign press releases. When people
complain, the response is unsympathetic. And the merged airline
industry has been in lockstep agreement on this: Virtually all airlines
now charge for checked bags, and fee hikes happen in unison. Aside from
Southwest consumers have no alternative.
Are
you satisfied with sardined seat space? Happy with the gutting of
frequent flyer programs? Pleased with the dishonest use of force majeure
("act of God") alibi for cancelled flights – so it frees the airlines
as contracting parties who've taken your money, from fulfilling their
contractual obligation to deliver you to your stated destination, date
and time?
If you were trying to escape in an emergency, do you think you could get out in economy-class in 90 seconds? The FAA requires that any plane be capable of evacuation in 90 seconds or less, yet has zero
statutory language that mandates minimum pitch for legroom for egress.
What about DVT or blood clots, aka 'economy-class syndrome' due to lack
of legroom?
Are you content with the airlines' lack of backup emergency operations plans? Wouldn't
you rather them account for delays, using reserve crews, positioning
crews in anticipation of expected weather, having a backup aircraft that would speed up maintenance delays?
Are you fine with no DOT complaint hotline, even though FlyersRights got it passed years ago, but was never funded by DOT?
Call us complainers, but we're proud to be the watchdog for you – the Ralph Nader of the skies.
Kendall Creighton
FlyersRights


Video of the Week:
60 Minutes follows the final flight a jumbo jet to its CA desert graveyard.
Qantas 767 on 60 minutes
Meal of the Week:
Turkish
Airlines' coach-class lunch! Enjoyed with plenty of legroom! Here's
what we're missing folks. Read the whole trip report
here.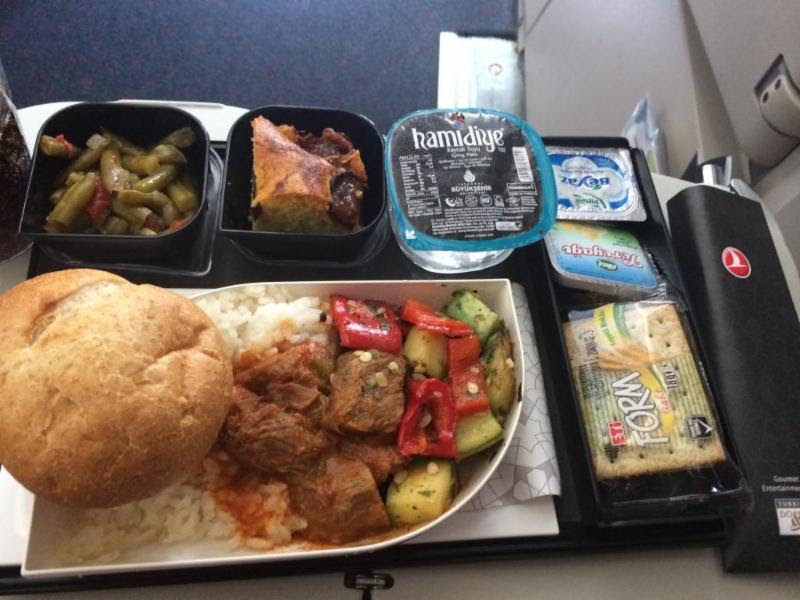 Getting on a Plane? Put This Number in Your Phone: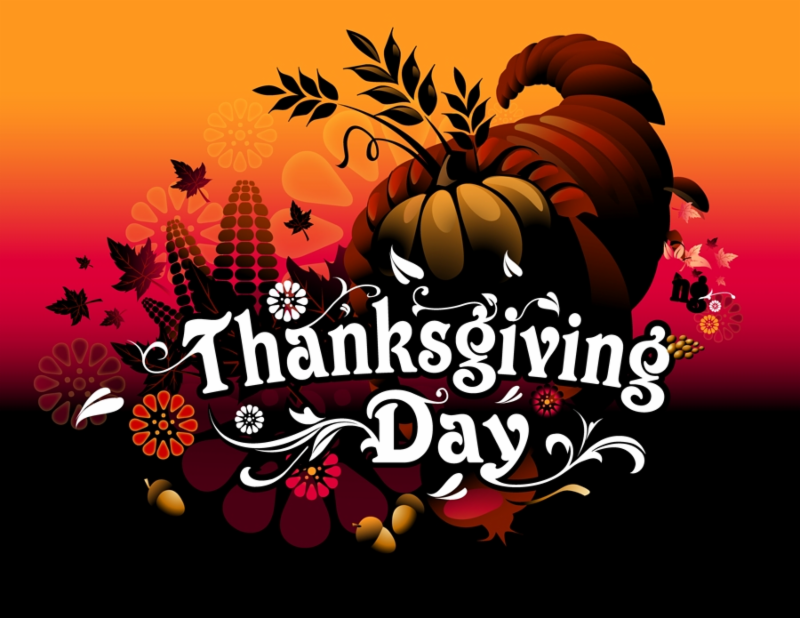 On behalf of FlyersRights' staff and Board, HAPPY THANKSGIVING! We are thankful for your ongoing support.
Best wishes for a happy and safe holiday season.